Promoting British Values at Ravens Academy
It is an expectation that the social development of pupils is underpinned by 'the acceptance and engagement with the fundamental British values of democracy, the rule of law, individual liberty and mutual respect and tolerance of those with different faiths and beliefs; they develop and demonstrate skills and attitudes that will allow them to participate fully in and contribute positively to life in modern Britain' Ofsted Inspection Handbook August 2016. 
The values which are taught and demonstrated at Ravens align with and promote those defined as 'fundamental British values'.
We are committed to serving our community and surrounding areas. We recognise the multicultural, multi faith nature of the United Kingdom and understand the crucial role we play in promoting these values.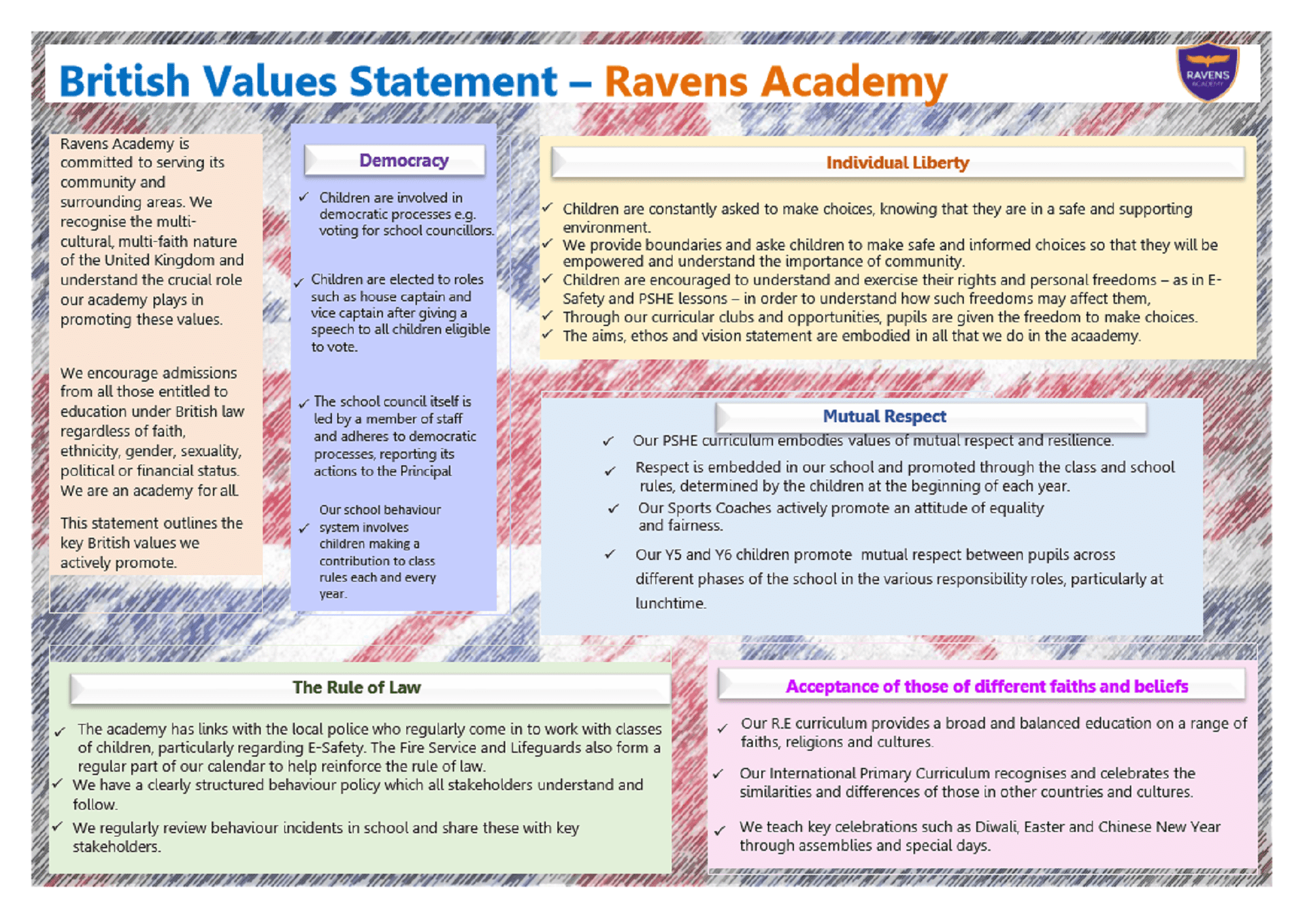 Our British Values Statement can be viewed by clicking here.